It's that time of year again when family members across the country come together and celebrate Thanksgiving, the holiday where we talk to each other about what we are most thankful for and how we are grateful for everything that we have. Even more so, it's also the holiday where we all come together to cook the most delicious dinners with all of the traditional Thanksgiving dishes: mashed potatoes and gravy, cranberry sauce, turkey, stuffing, and pumpkin pie. With everything coming up so soon for everyone, it's also important to remember that there are individuals out there who might not be able to enjoy such a delicious meal because of an eating disorder, which has become common with some individuals these days. The Juniper Center had the chance to speak with Sarah Hill, an LCPC and Clinical Eating Disorder specialist from Allium Counseling about some of the best tips and tricks that can be utilized so families can include those individuals coping with an eating disorder during the festivities this month.
Don't Be Afraid to Ask Questions
It's common for people to make assumptions about things that they do not know about, but sometimes it's better to just find out from the person themselves to fully gain knowledge about those unknown topics. It's important to take some time to sit down with that person and have a conversation with them so they can answer any pressing questions that one may have about what it's like to deal with an eating disorder. Sarah states that "depending on how the individual is struggling, they may need to have a clear plan mapped out with their parents, partner, or closest loved ones. If you are hosting a holiday meal, you may consider directly asking that person (or their parents, if applicable) how you can facilitate a supportive environment."
Make Everyone Feel Comfortable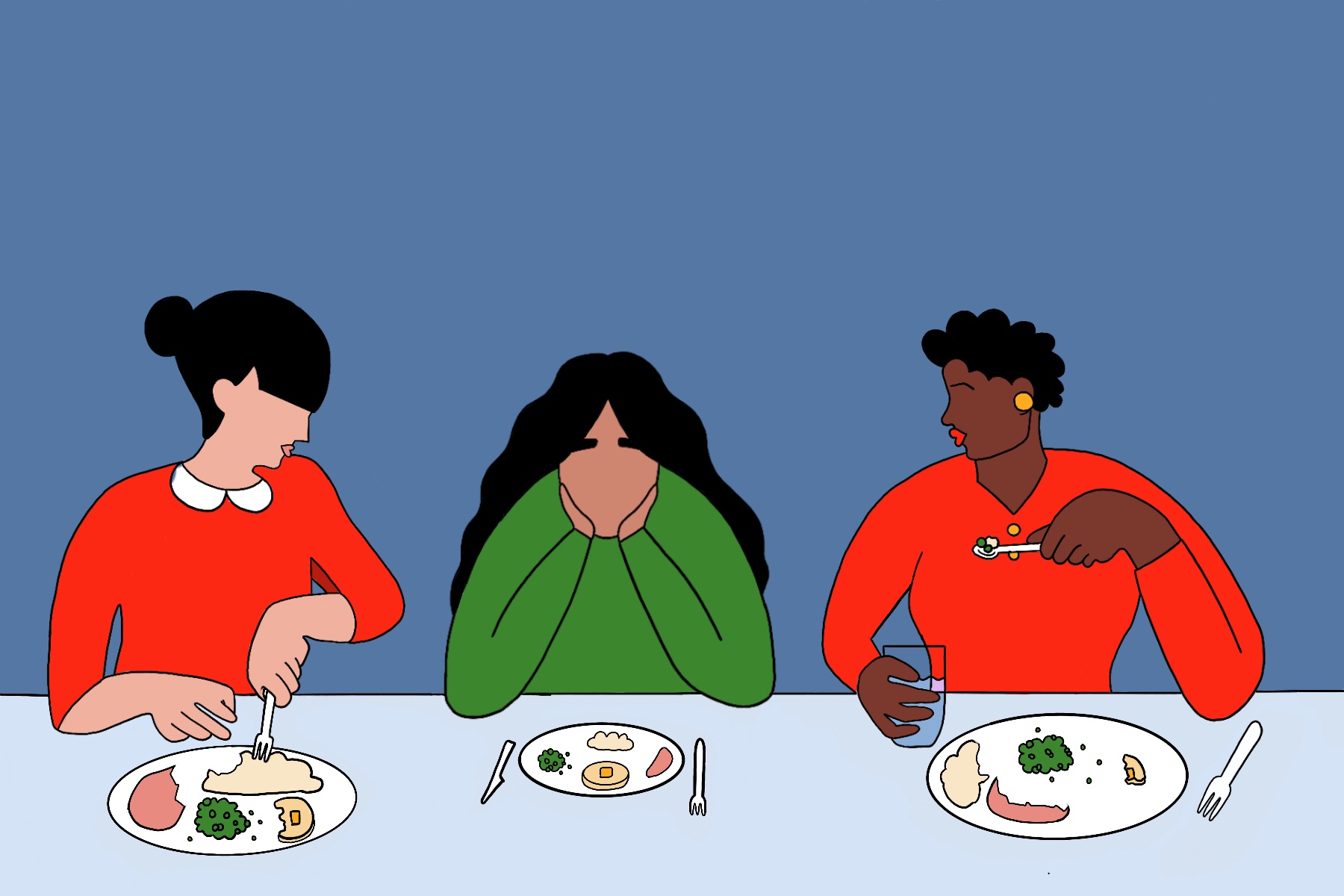 Creating a space where everyone attending the Thanksgiving dinner can feel comfortable and truly be themselves is important to make sure all guests have a wonderful time celebrating the holidays with the ones they love. The holidays are all about having loved ones come together and express how thankful they are to have each other in their lives and there are several ways to do that to make sure that everything goes well without a hitch. "Genuinely showing interest in the person's well-being and having conversations about the individual's interests or passions are great ways to try to include people in group conversations."
Be Mindful of What You Say
During dinner table conversations, it's important to keep in mind one's struggles when it comes to undergoing an eating disorder and to try and steer the conversation to other safer subject matters. It's also a good idea to be on the lookout for moments where someone starts to feel uncomfortable with what is being said and try to discuss something more lighthearted where everyone can become involved in the conversation. "Regardless of how much an individual is struggling, it is always helpful to be considerate about what types of comments are being made about food and the overall eating experience."
Seek Out Help, if Needed
No one should feel like they need to cope with their eating disorder alone, especially when the going gets tough. It's always good to have a list of "go-to" resources that they can rely on to reach out if they ever need to talk to someone about the things that they are going through on a day-to-day basis. "Tell someone! Whether it is a family member or anyone else you trust, don't go it alone." There are also several therapy offices in the Chicagoland area who have clinicians on staff who specialize in eating disorders as a great resource. No one should ever have to go through this alone and it's always good to have someone to speak to about whatever is on their mind. 
The Juniper Center wants to thank Sarah Hill for taking the time to speak with us about eating disorders. If anyone has any additional questions about anything that she stated, feel free to contact her at 773-492-1844 or at info@alliumcounseling.com.